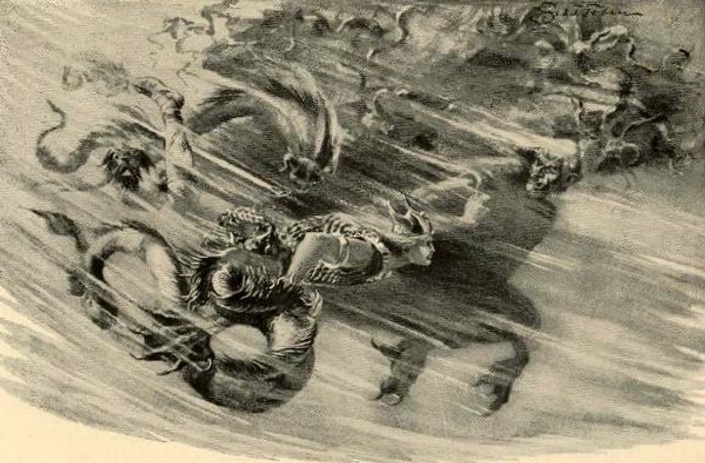 Sometimes we struggle to provide a classical education for our children. Paideia Fellowship Homeschool Community offers complete classical humanities courses taught by skilled and loving teachers so you can breathe easy, knowing they are growing in wisdom and virtue in both school and life.
In this online program, students will restfully seek the good, the true, and the beautiful through the great works and ideas of our world. In turn, students will respond to those ideas through writing, discussion, debates, projects, performances, and other activities.
Students will practice the skills of the language liberal arts (grammar, logic, rhetoric) and experience the content of an integrated humanities class, which includes history, literature, and philosophy. In addition, we provide instruction in a variety of self-management techniques and study skills throughout the year. Our liberal arts program allows students to complete the following courses and credits each year.
English (Writing & Literature) – 1 Core Credit
History – 1 Core Credit
Logic – 0.5 Elective Credit
Oratory (Speech, Debate, Recitations) – 0.5 Elective Credit
Both you and your student will discover a tribe that gets the work of homeschooling classically no matter where you are in the world.
As a bonus, you, the homeschooling parent, will be given access to classical continuing education, community support, and fellowship throughout the year. You will receive free enrollment to online and in-person training offered by Paideia Fellowship for adults as well as access to our private Facebook Group for PFHC parents.
Course Curriculum
Course Overview
Available in days
days after you enroll
Orientation
Available in days
days after you enroll
Your Instructor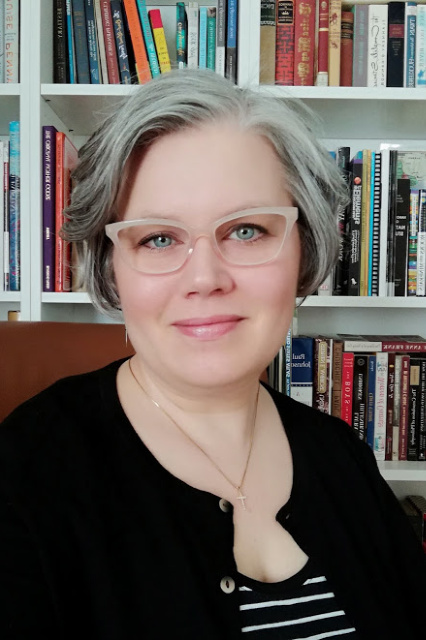 Jessica Jensen has been home educating her two daughters since 2009 when a family crisis demanded that she do so. Always a voracious researcher, Jessica identified the ideas of classical and Charlotte Mason educational philosophy as ideals and formatted her homeschool around those ideas. 
Throughout her years as a home educator Jessica has taught a variety of classes, with a focus on the humanities, in local homeschool cooperatives. In 2019, Jessica co-founded Sola Gratia Fellowship, a Christian classical liberal arts homeschool community. She is a co-director of Sola Gratia Fellowship and leads in the areas of vision, upper school academics and continuing education for parents and mentors.  
Jessica graduated from the University of Idaho where she majored in architecture and minored in art. She worked for several years in the field of architecture before looking into the eyes of her firstborn and dreaming new dreams.  
Jessica, a Protestant Christian, practices in the Lutheran tradition and finds that her love of liturgy and hymns grows along with the gray hairs on her head. She enjoys participating in creation through the visual and fiber arts, writing and singing in choirs when she gets an opportunity. A west coast native, Jessica grew up split between the city streets of tech-booming Seattle and the wilds of an Alaskan rainforest. She currently resides in Eastern Washington with her family. She loves rainy days, British Literature, and endless cups of chai tea.
Mrs. Jensen serves as the teacher for the Middle School Program.
Frequently Asked Questions
What is a is a Good/Great Books style humanities program?
A Good/Great Books style humanities program means the ideas and the literature lead. Practically this means that more time will be spent on the literature and in coaching writing and reading skills. History will be present for sure, but there may be shorter discussions or class time devoted to the specific history topics. Whenever possible the class will seek to see the common thread of ideas woven through both the history and the literature and respond to these ideas with writing, discussion, and other projects or activities.
Does my Middle School student need their own books?
Yes, especially the literature books, and a student planner. Students may be asked to take notes in their books or highlight a variety of passages. They need their own copies of books so they can do these things.
Does my student need to take additional literature, history, and writing courses?
We ask that you not sign your student up for additional core classes in these areas. In our experience, extra courses in these areas tax a student unnecessarily. If you would like to give your student some independent or family work to fill out the experience a bit more we do provide several quality suggestions in the PFHC Learning Guide.
Can you tell me more about PFHC's approach to writing?
Writing is a skill that takes years to develop. We can know that our students are on the path to excellent writing if they are moving along the milestones that lead to excellent writing. Charlotte Mason had a thorough understanding of these milestones and laid out a practice for leading our children in the development of writing skills. This practice is called narration. Narration is the art and science of composing our thoughts, first in our minds, then in our spoken words, and finally in our written words. Narration allows the student to really know something, rather than simply know about it. The idea and practice of narration takes a student through this process seamlessly. Karen Glass's book Know & Tell: The Art of Narration gives a structure and path to walk on this journey of learning to write well. Not only does she give a grand understanding of the art of narration, she outlines how to teach and assess writing as our students move through the writing milestones. Students at Paideia Fellowship Homeschool Community will receive consistent and developmentally appropriate instruction and assessment in the art, practice, and particulars of writing, grammar, and logic from 1st -12th grades. We use Karen Glass's book as our primary guide to structuring our writing program from 1st – 8th grade. In addition, 1st-8th grade students will receive grammar instruction as is appropriate for each grade level. In high school, students will work through formal rhetoric and logic using The Lost Tools of Writing & Memoria Press' Traditional & Material Logic programs. A complete outline of language skills taught in each class is provided in the PFHC learning guide.
What books and supplies will my child need for PFHC?
You can find the projected book above. However, this is subject to change. Finalized and complete book/supply lists will be provided by August, 1st to all enroll.
What do parents need to teach at home?
Spelling, if still needed Handwriting & typing, if still needed Mathematics Natural Science Foreign Language As much as possible, a liberal arts course of study should include, living books on a variety of topics, related and integrated into the above studies and oral narrations in response to readings. The Paideia Fellowship Learning Guide provides tips and suggested resources that follow the Classical and Charlotte Mason traditions.
We believe that Christian classical education is a vehicle that ushers humans toward deep healing and transformation. It is the birthright of every living soul to encounter this transformation and flourish. Sure, students who learn this way will have an impressive transcript, be college-ready, and shine in the workforce, but they will, more importantly, become more themselves, notice the humanity of others, seek understanding instead of remaining in ignorance, and rule themselves like the best of kings and queens. At the end of the day, this restructuring of priorities and a focus on the true, good, and beautiful leads to a life of wholeness and fulfillment, a life of "more than we could ask or imagine."
Enroll below to join us for the 2020-2021 school year!